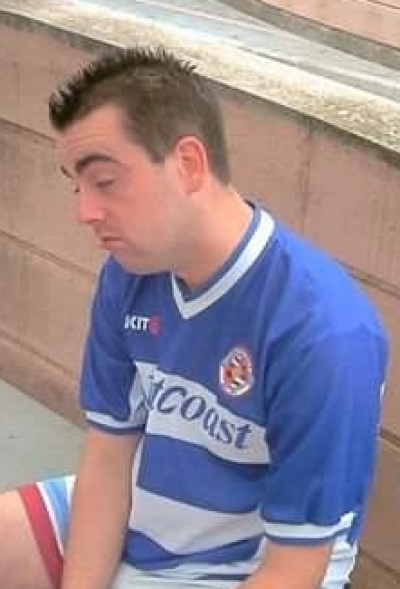 Martin Wickens
Best Man
AKA Sly.

There are many questions that you may want to ask Sly. "Why are you called Sly?" "Do you really spend every Sunday fishing?" "Have you ever thought about trimming your eye brows"

While all valid questions, there are only 3 things you need to know: - Any stories he has about Chris, are because he was there. And we probably both followed Barry!!" - He has always been there when Chris needed a mate, and has helped out a number of times - He has the best dance moves after a few JD's

So thanks for being Chris' best man, and we'll see you on the dance floor.

P.S. Sly is called Sly, as he thought he looked like Sylvester Stallone when he was younger. Apparently he has a sense of humour as well....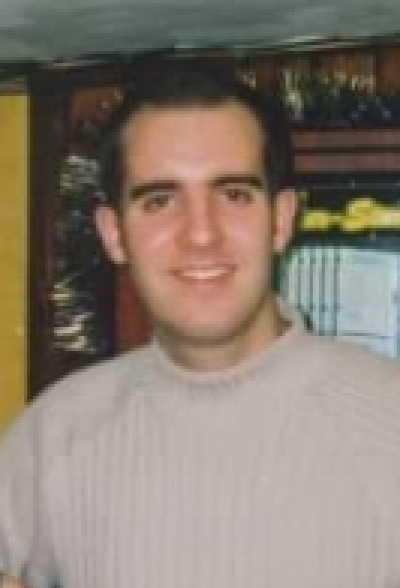 Lewis Prior
AKA Phev

Don't worry, he's not dirty, that's just the Cypriot in him, although he is bald.

As with the others, Chris has known Phev since secondary school, where Phev has always been one of the more sensible ones, and even now we have to "book" him a year in advance. That said, when his wife Sarah lets him out on his own, and he's not got to be a responsible Dad of two the next day, Phev cracks a smile and a joke, then follows the rest of us in to trouble.

Thanks for trying to be a good influence, and stopping us all from getting into too much trouble Phev.

P.S. Phev is called Phev as this is his middle name. When drunk, we thought this sounded more exotic than Lewis and would help him with the ladies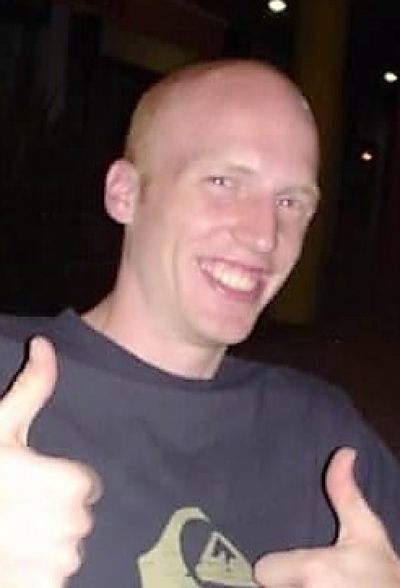 James Mcintyre
AKA Cod, AKA Jimmy, AKA Macca,

Chris first met Cod when he was a new starter in about year 8 of Secondary school and Chris was tasked with showing him the ropes. Basically Chris introduced him to the group and made him! Although he's Ginger, from Scotland, or Ginger, no one let that get in the way, and Cod is in fact a top man. However as he's got older, he's gone bald. Or maybe he didn't appreciate the Ginger jokes??

Cod is always willing to help out whenever he is needed and normally laughs at the jokes which is why we've all kept him around.

P.S. Cod is called Cod, as he once jumped out of the sea, in the style of a fish. You know head high, arms close to body. Some say if it was later in the holiday and he'd burnt like a true ginger then we would have called him Salmon, but it was only 1 day in so he was very very white